On Demand
Enjoy the newly designed On Demand catalogs to discover more new content on Now TV.
Programs available with your Now TV subscriptions come at no additional cost,
so watch as much as you'd liked.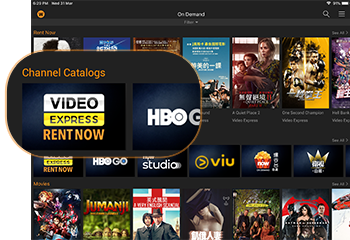 Browse by Genre or by Premium Catalogs
Discover all content organized by genre or see content specifically from one channel or provider.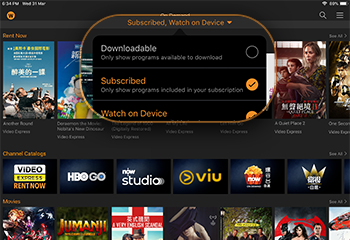 Filtering
The filter function allows you to display only content that is downloadable, content you've already subscribed to, or programs that can be watched directly in Now Player.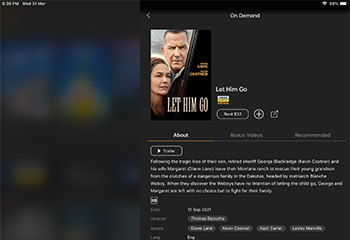 Video Express First
Now Video Express First lets you rent the latest movies from around the world, including Asian blockbusters and Hollywood's hottest hits.
Users can rent in Now Player, and watch either in app or on TV*. Watch in Now Player and pick up on TV, or vice versa, at any time.
More about Video Express First
*Video Express First allows rented programs to be viewed on TV as well as on one mobile device or personal computer by using the same Now ID.