TV Guide
The all new TV Guide provides 7 days of schedules for all channels. Select the date and scroll left and right through the hours.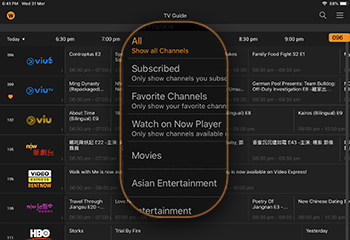 See Just the Channels You Want
Filter your TV Guide to show Subscribed Channels, Favorite Channels, channels available to watch directly in app, or by genre.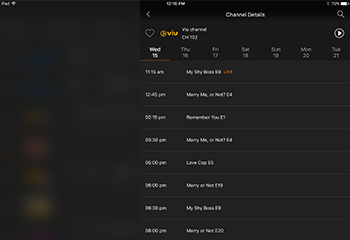 Channel Line Up
Select the channel logo to see the full line up for an individual channel.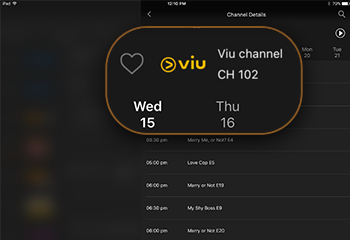 Create a Favorite Channel
Press the heart button next to the channel number to make it a favorite. For UX3 interface users, your favorite channels will be synchronized with your set top box.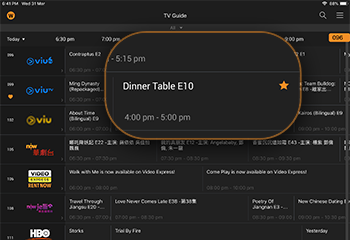 Starred Programs
Programs with stars are recommended just for you.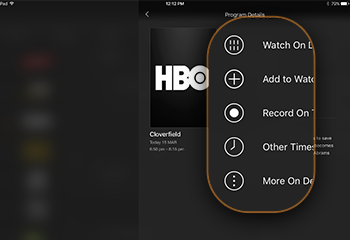 Program Details


Add to Watchlist
Add a program or series to your Watchlist. Check your Watchlist on upcoming episodes or other times to watch.

Other Times
See other times when the same live program will be broadcast.

More On Demand
See other programs available On Demand from the channel.

Recording
For UX3 TV interface users with the TV Recording feature and a Now Hard Disk Drive, select to record the program on your set top box.