Home Screen / Multiple User Profiles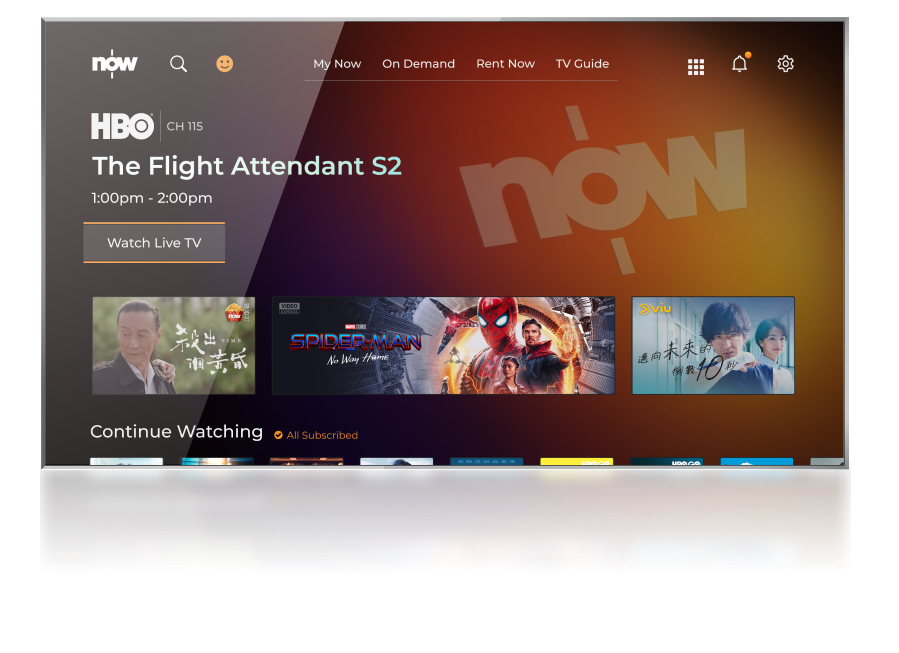 Personalized just for you
Continue watching, see your favorite binge or browse recommendations personalized just for you direct from the Home Screen.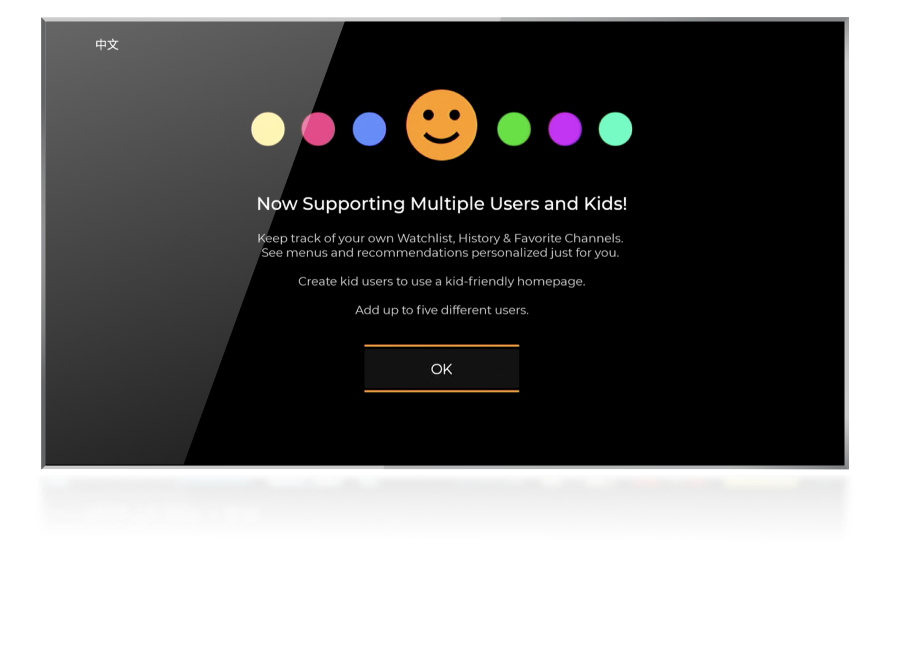 Multiple users
Create profiles for you and kids, allowing them to have their own personalized Now TV experience, keep track of their own watchlists, history, favourite channels and more.
You can have up to five profiles within a single Now TV account.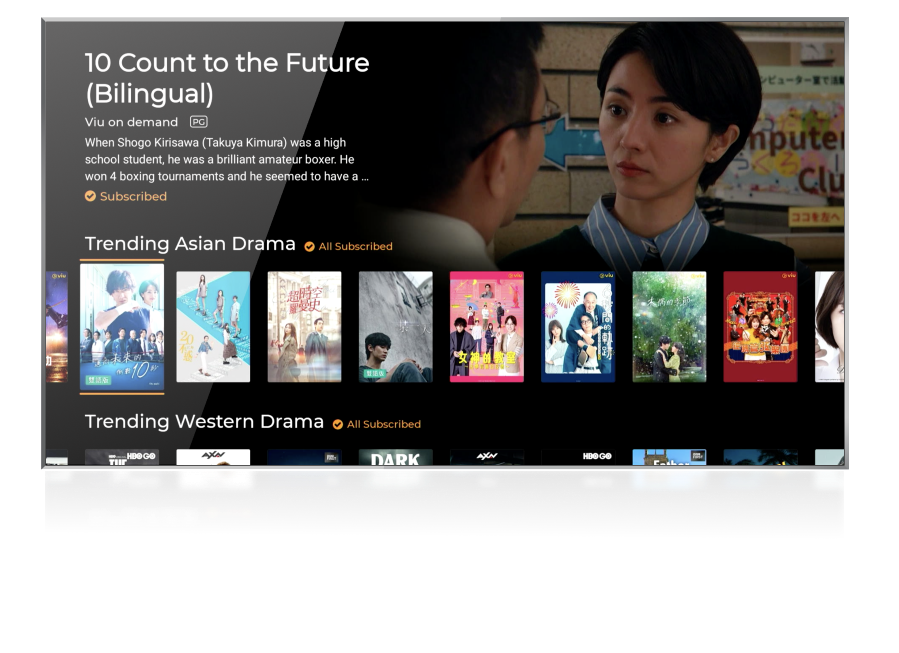 See a Tick? They're all yours
Popular movies and shows from your channel subscriptions will be added to the Home Screen, you'll see them marked with a tick. Watch as much as you'd like.
FAQ
What is the Multiple User Profile function?
It allows you to keep track of your own "Watchlist", "History" and "Favorite Channels", see menus and recommendations personalized for you. One Now TV account serves up to five users.  
How do I create/ edit/ copy a user profile?
Now TV set-top box
Follow the ways below and select the icon
to create, edit or copy a user profile:
Select "Set Up First User" after booting up the set top box

Go to Home Screen or "My Now"

Go to "User Settings" ("Home" > "Settings")
Why recommend content that does not interest me?
Some popular programs will be suggested when you first set up your profile, after which we will recommend content that might interest you, based on your viewing history.
Why have some unseen programs shown up in my "History"?
The system will display a user's viewing history including content accessed via the set top box and Now Player. In order to personalize your TV experience, we suggest you and each of your family switch to your respective user profiles when watching TV.
Why can't I delete a user?
There should be at least one user per account. If you would like to delete an existing user, please do so after adding a new one.
What is "trending", as in Trending Movies, Trending Asian Dramas, Trending Western Dramas, Trending Sports, Trending Entertainment, Trending Factual, Trending Kids Programs and Trending STEM Programs?
These headings refer to the most popular content of a specific genre – such as movies or drama – in the packs to which you subscribe, as well as those most watched by other Now TV customers. 
I've accidentally deleted my user profile, so what should I do? Can it be restored?
Deleted user profile cannot be restored, so please set up a new one.
How is the "My Live Channel" display order determined?
Your most watched channels will be displayed first, followed by the most relevant channels to which you subscribe, according to your likes, so you can switch channels in a more convenient way.

How is the "My On Demand" display order determined?
Your most watched "On Demand" libraries will be displayed first, followed by similar libraries you might like to watch.
Why does the Home Screen sequence change periodically?
It's changed according to your behavior and habits, in order to make it easier for you to select content.
If you find any content that you are interested in, you can add them to your "Watchlist" immediately. They will then be shown at "Home" > "From your Watchlist".
What is "Top 20 on Now TV"?
The system displays most-loved content among Now TV customers, which includes those you have subscribed or not-yet-subscribed.  
What's the difference between "Continue Watching" on the Home Screen and "Viewing History" in "My Now"?
"Continue Watching" will display your subscription's most recently unfinished programs, so you can continue watching. Meanwhile, "History" displays your complete viewing history including watched and unfinished shows, so you can revisit content any time.
What are the "Featured Apps"?
The "Featured Apps" are leading entertainment apps that come pre-installed on the Now H1 box.  
What is "Notification"?
The "Notification" allows you to see reminders and alerts related to the Android operating system or Google services.