On Demand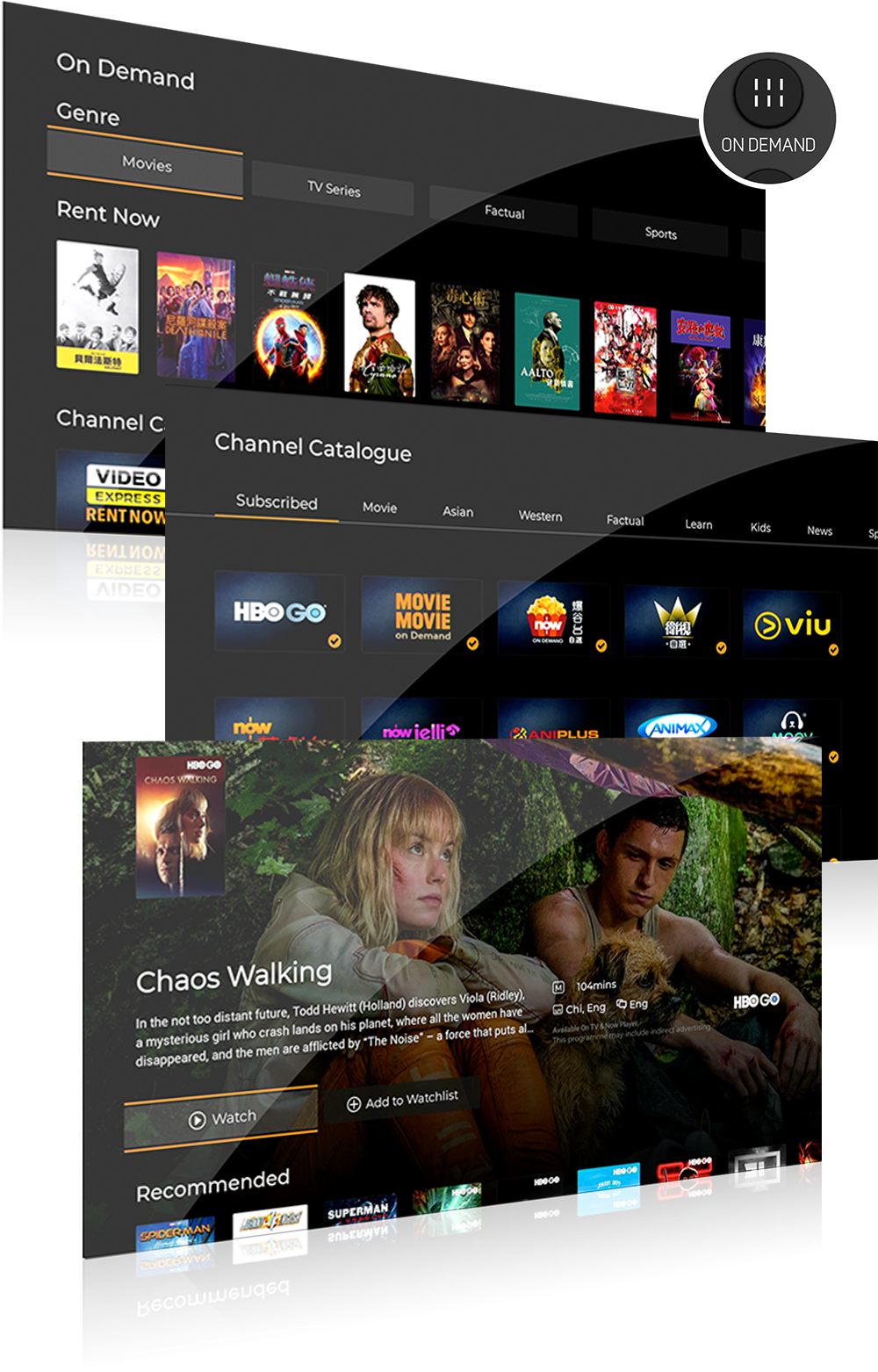 Thousands of Movies & Shows
It's a whole world of entertainment with sports, stuff for kids, knowledge, news, 4K content and more. Explore your channels' premium catalogs or browse everything by genre.
Unlimited Viewing
Watch as much as you'd like. Movies and shows from your channel subscriptions are available at no additional cost. Watch more!
Now Video Express
Enjoy the very latest blockbusters express, with many titles available the same day as DVD release, Rent with either Now Dollars or cash. Watch for 48 hours.
FAQ
How can I jump to a specific time of an on demand program?
Simply drag the video progress bar via the left and right keys on the remote control. Alternatively, you can use the shortcut keys << and >> to rewind and fast-forward throughout the program at a 2x or 4x speed.