Control Live TV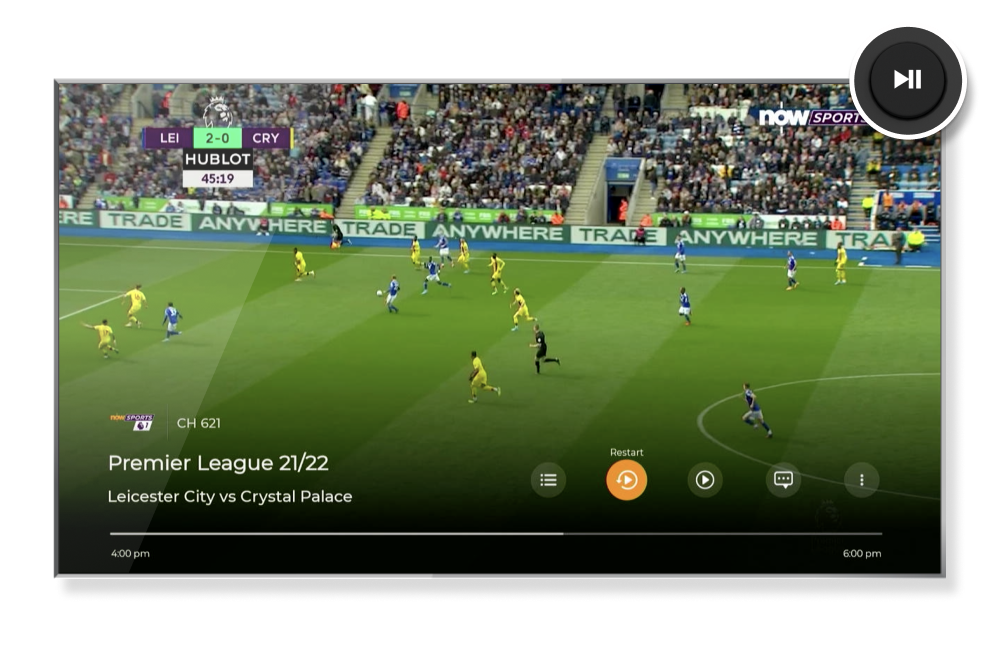 Control Your Channels
You can pause, rewind and fast-forward programs from Now Sports channels (ch620-629, 631-637 & 668) and ViuTV (ch96, ch99). Take a break and never miss a moment.
When watching TV, simply drag the video progress bar using the left and right keys.
"Restart" takes you back to the beginning of the program or the earliest point available.
"Exit" takes you to the live broadcast instantly.