Apps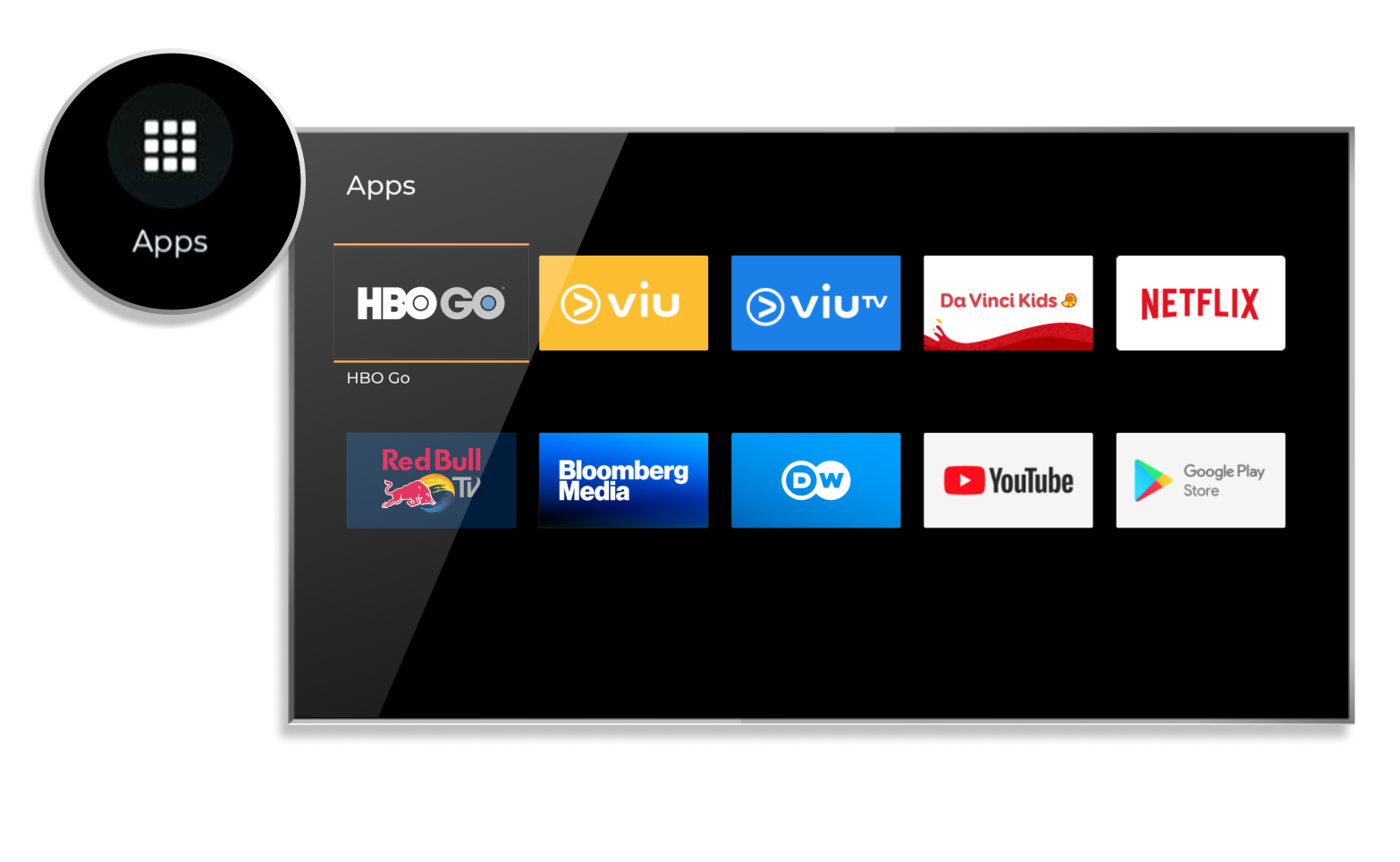 Apps at your fingertips
Netflix, Viu and more trending apps are pre-installed for you. Access via the Now TV Home Screen with internet connected.
*Apps will be available on Featured Apps by phase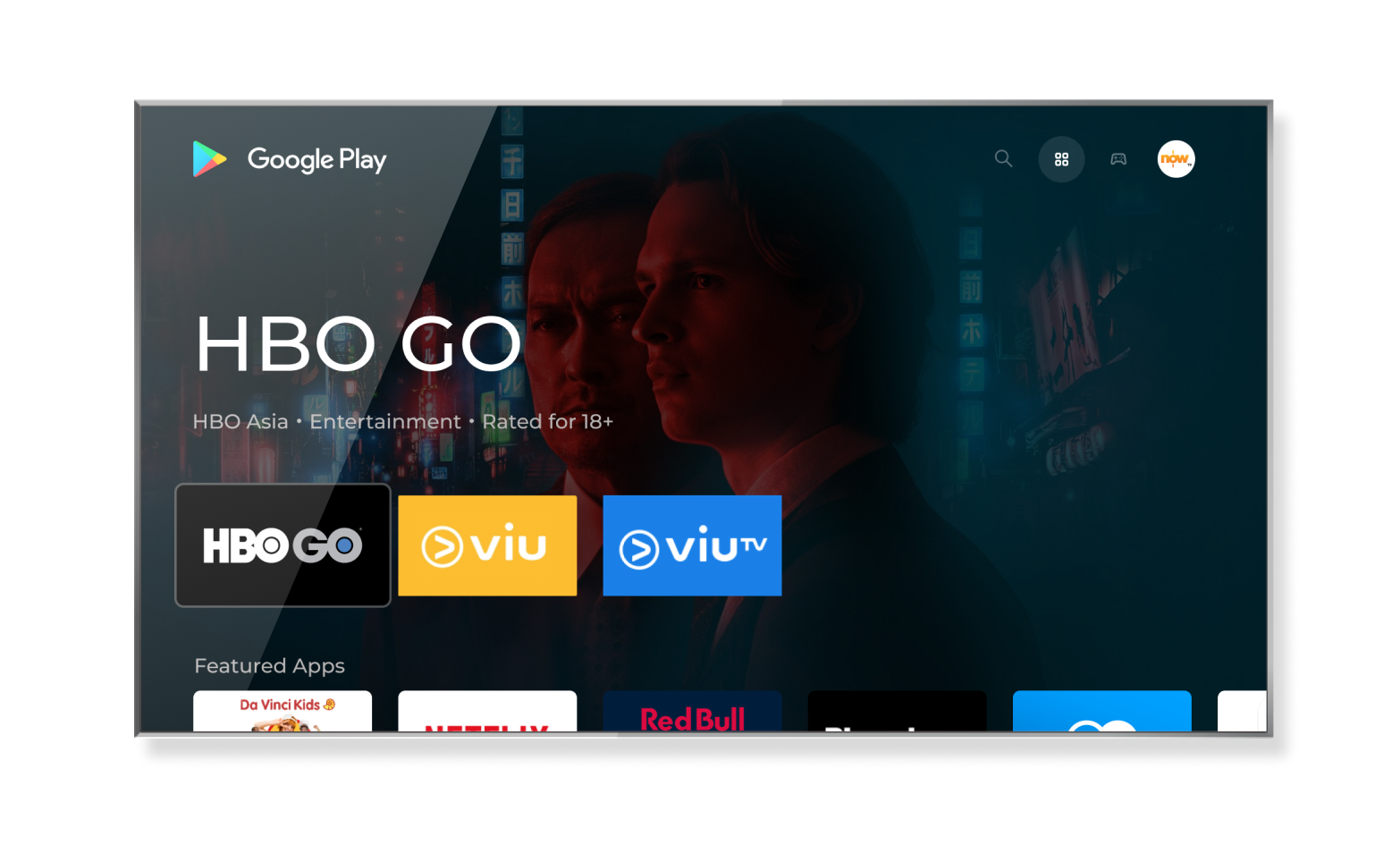 Download apps of all kinds ​
You can access a world of content, apps, and games from the Google Play store.
*Requires internet connection and Google account sign in.
FAQ
What apps can I download to Now H1?
You can download any apps available on the Google Play Store.
Can I install APK on Now H1?
For a seamless and secure user experience, please only download and install apps from the Google Play Store.
Where can I find all the pre-installed apps and downloaded apps?
Simply go to "App" on the Home Screen to view all that are available to use.
Some featured apps will also show on the Home Screen, so you can enjoy them at your fingertip.
Can I delete the pre-installed apps?