Guide for Set Top Box Upgrade – Set Top Box 5218
Step 1 of 3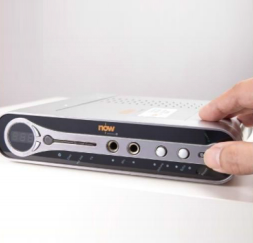 Switch off the decoder by pressing the power button, then pull the power adaptor from the power socket.
Step 2 of 3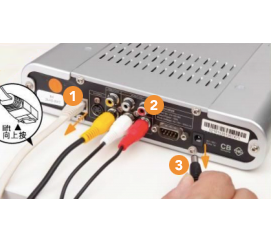 1. Life up the plastic clip at the bottom of the Ethernet cable and unplug it
2. Unplug the AV cords (yellow, white and red)
3. Unplug the power adaptor (black) at the back of the decoder.
With the exception of the power adaptor, the remaining 4 wires will be re-connected to the new decoder, so you are advised to leave them in site.
Step 3 of 3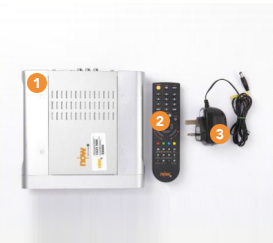 Take the items below to one of the locations mentioned in the redemption letter for exchange:
1. Decoder
2. Remote control
3. Power adapter