Now Player Home Page
Browse featured content, your favourite channels and receive personalized recommendations synced across TV.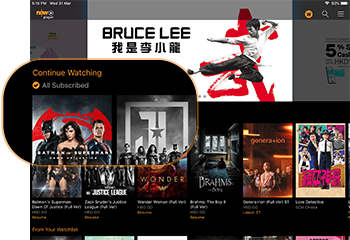 Continue Watching
Your last watched programs will be displayed in the top row to help you pick up from where you last left off, making it easy to get back into action.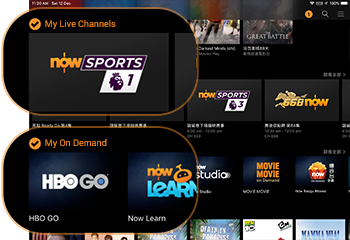 My Live Channels / My On Demand
Your most watched channels and on demand library will display first in the My Live Channels and My On Demand catalog, allowing you to see what's currently on air. See All will take you to all your subscribed channels and On Demand catalogs.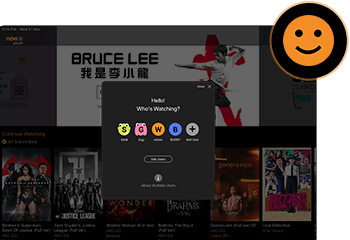 Multiple Users
Create profiles for you and kids, allowing them to have their own personalized Now TV experience, keep track of their own watchlists, history, favourite channels and more.
You can have up to five profiles within a single Now TV account.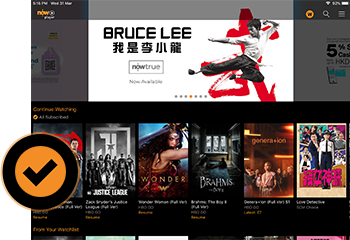 See a tick [√], they're all yours
Popular movies and shows from your channel subscriptions will be added to the homepage, you'll see them marked [√]. Watch as much as you'd like.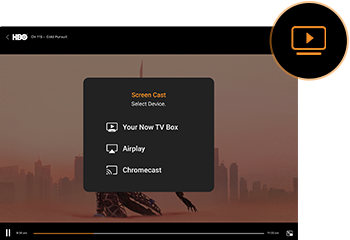 Need More Big Screen
Instead of staring down at your phone while you watch a TV show, you can now cast your Now Player screen via Chromecast or Airplay to a TV for a more comfortable viewing experience.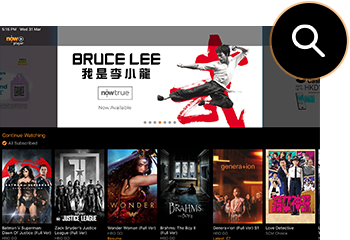 Search
Select the magnifying glass to enter keywords in the search field. Recent and Popular searches are also displayed.